Geekvape M Series Coil for Z Max Tank (5pcs/pack)
---
---
is back-ordered. We will ship it separately in 10 to 15 days.
---
---
Description
M Series Coil is special designed for Geekvape Z Max Tank for massive clouds boundlessly for cloud-chasing max. Geekvape M Series Coils contains M0.14 Coil, M0.3 Dual Coil, M0.2 Trible Coil and M0.15 Quadra Coil. 5pcs/pack. (M represents max. Geekvape M Series Coil is only compatible with Geekvape Zeus Max Tank )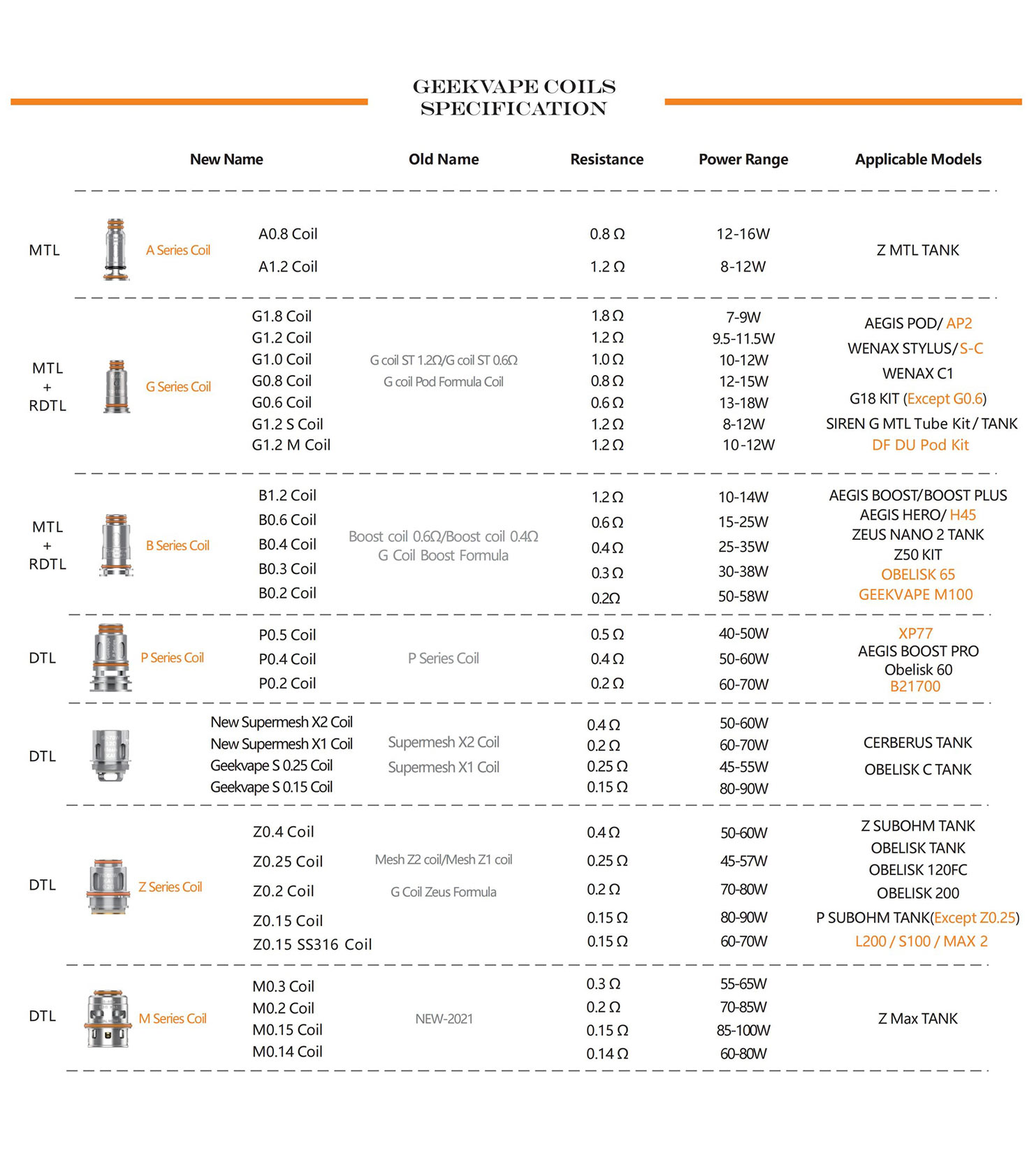 Brand: Geekvape
Unit: 5pcs/pack
Resistance:
Geekvape KA1 Mesh 0.14 Coil 0.14ohm(60-80W)
Geekvape KA1 Mesh 0.3 Dual Coil 0.3ohm(55-65W)
Geekvape KA1 Mesh 0.2 Trible Coil 0.2Oohm(70-85W)
Geekvape KA1 Mesh 0.15 Quadra Coil 0.15ohm(80-100W)
Package: Simple Packing
Features
-A massive cloud maker, boundless and effortless.
-Max coil size broadens the contact surface between air and liquid,
making a mouthful and enriching flavor.
-Multiple coil configuration. Free up more flavor possibilities.
---
---